Living Hope Fellowship is filled with people who are at all stages of discovering who God is and what their purpose in life is. Some are still considering whether they want to follow Christ, while others have followed Christ for years and want to take their relationship to new levels. So, if you have never been to church or you have not been in years, you will appreciate the atmosphere of love and discovery along with people who will make you feel welcome from the moment you arrive.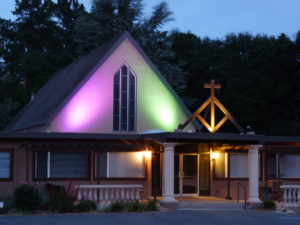 We meet at 3201 Stanley Blvd. in Lafayette, just about 1/2 block down the street and across from Acalanes High School. A Bible study for adults starts at 9:15 Sunday morning and our worship service starts at 10:30.
We invite you to participate and sing with us as we worship the Lord with music. If you don't know the words, they are projected on the screen, so it is easy to participate if you choose. In order for us to let you know how much we appreciate you, please fill out a Communication Card (found near the hymn book in the back of the pew) and drop it in the offering. Let us know who you are and if there is anything we can do for you.
Living Hope Fellowship is a member of the California Southern Baptist Convention and the Southern Baptist Convention.