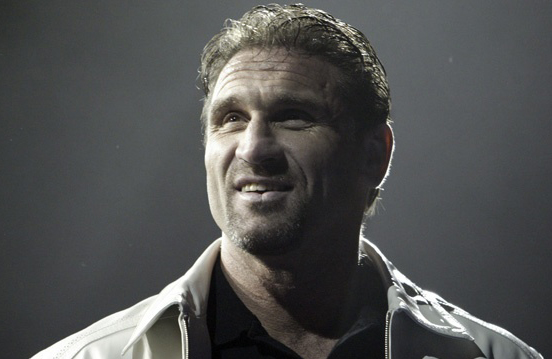 Ken Shamrock is known as the godfather of mixed martial arts (MMA). Shamrock is a worldwide recognized MMA fighter and is an inductee into the UFC Hall of Fame. Along with fighting in the UFC, Shamrock also wrestled in the WWF and was the first ever Pancrase Heavyweight World Champion in Japan. In addition to fighting, he is the founder of the Lion's Den, a renowned fighting school where some of the world's best fighters have trained.
Outside of fighting, Shamrock is a businessman who is involved in various ventures and looking for the next opportunity. Shamrock is an international speaker for venues spanning from TED Talks to ministry functions. Shamrock is also the founding father of Lion's Den Ministries, a non-for profit that serves as a mouthpiece to troubled youth and young adults. Furthermore, Shamrock has written two books,
Inside the Lion's Den
and
Beyond the Lion's Den
, and has appeared in several films.
Many believe Shamrock to be one of the best fighters of his time, which earned his spot in the UFC Hall of Fame. However, his life leading up to these accomplishments were significantly challenging. His troubled childhood included living as a runaway, getting kicked out of placement homes, alcoholism/drugs, trouble with the law, and fighting. Furthermore, he was even stabbed at an early age. Needless to say, Ken has many unique life experiences that enriches his content. (To read more about Ken Shamrock, check out his website at http://www.kenshamrock.com)
Ken Shamrock will be speaking Sunday morning, October 11th at 9:30.
We are followers of Jesus Christ; and we are passionate about discovering more about God, understanding what it means to live more like Christ, and making a difference in the world that surrounds us...
Read More
Oct 7, 10:00 am
Meet at 1959 Christina Lane, Walnut Creek - Layne Martorelli's home Starts at 10:00 ...
Read More
Here at Living Hope Fellowship, we are casual, fun, and exciting; and we love people of all ages and backgrounds. We really do! We have designed what we do to express our love for Jesus and our love for you...
Read More
Living Hope Fellowship
3201 Stanley Boulevard
Lafayette, CA 94549
t. 925-935-7507
Do you have an issue you would like us to pray about for you?
Click here
or on the Prayer button above.